After months of not sharing anything new here, I would like to present some of my denim projects made using jean and shirt scraps. For some of you, sewing with a thick and a bulky fabric as denim may be intimidating but as long as you are using quality thread and a jean needle, there's no need to panic. Below are 5 different ways to repurpose the denim you might have.
  Embroidered denim pouch
Since there are lots of tutorials on how to make a pouch, I didn't find it reasonable to write one. If you're looking for a tutorial, I suggest trying Melly Sews Tutorial. I made lots of pouches from it and it worked for denim and other types of fabrics. You can finish adding some embroidery leafs, as I did, below.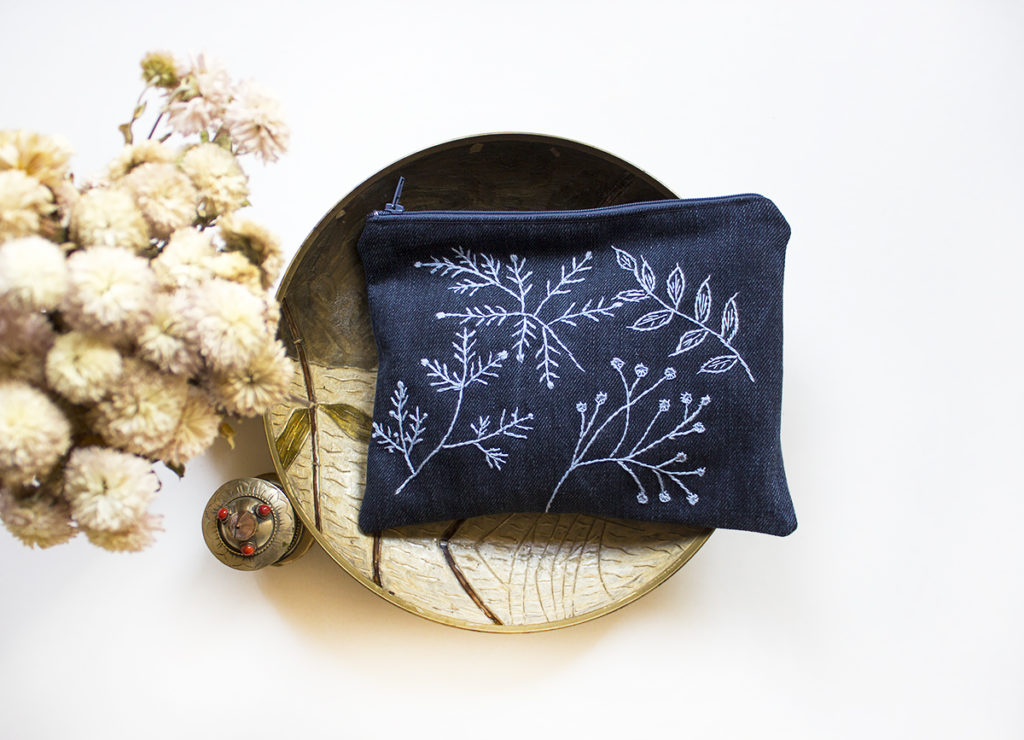 2.  Decorative hoop
Boro and Sashiko stitching are everywhere on Pinterest and Instagram and I just love this type of mending. I made this one specifically to attach it to a tote, but it looked so beautiful on the hoop so I decided to hang it on my sewing room.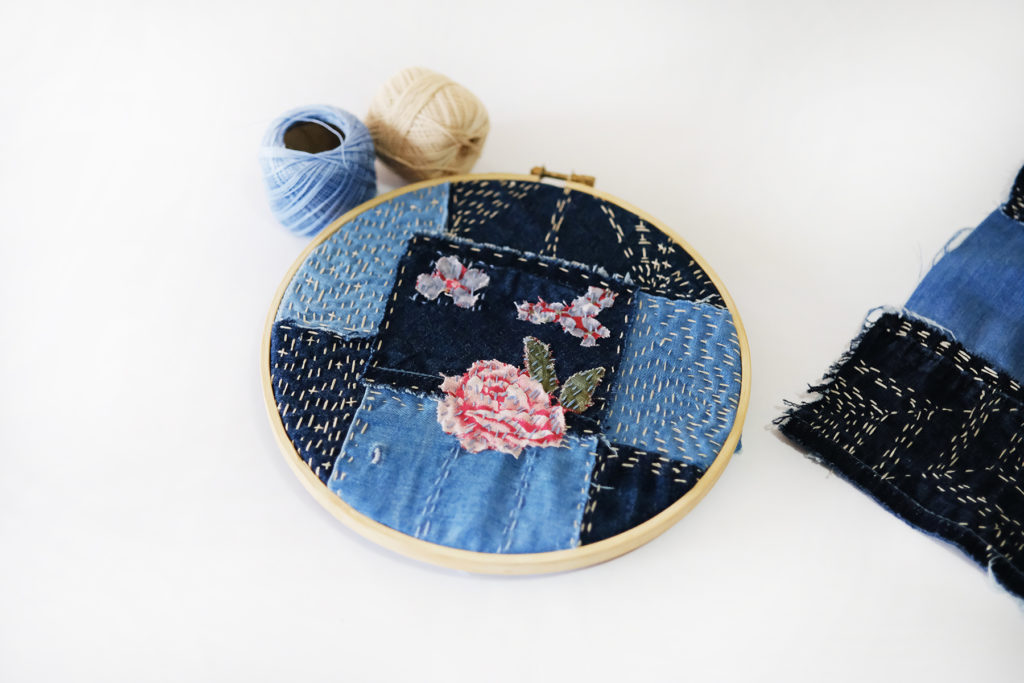 Later, I made a second one and attached it to a blank canvas tote I made.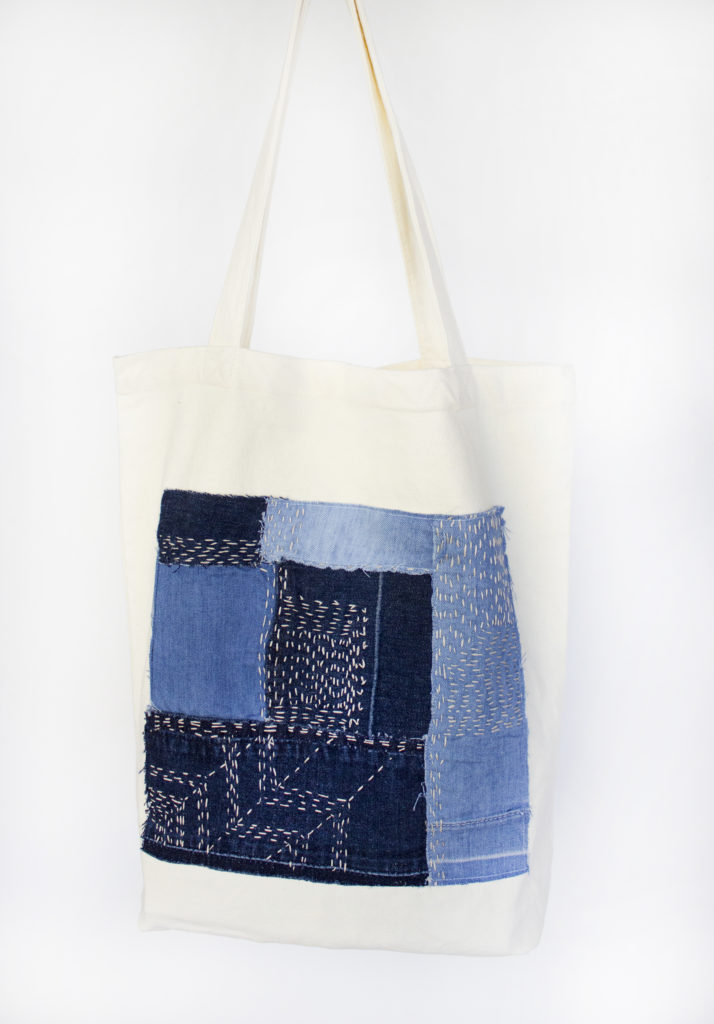 3.  Upcycled Denim Bracelet
A  denim bracelet, all time favorite. Here's my Tutorial for the bracelet.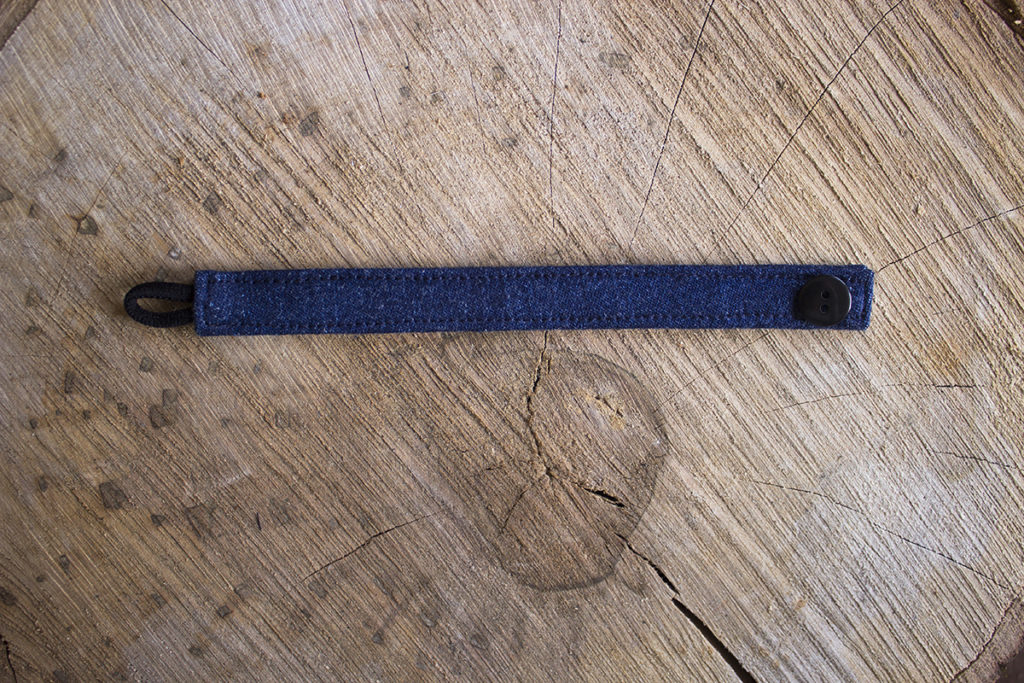 4.  Upcycled denim tote bag
I made the tote a while ago using a thrifted denim shirt. Follow the Link for the Tutorial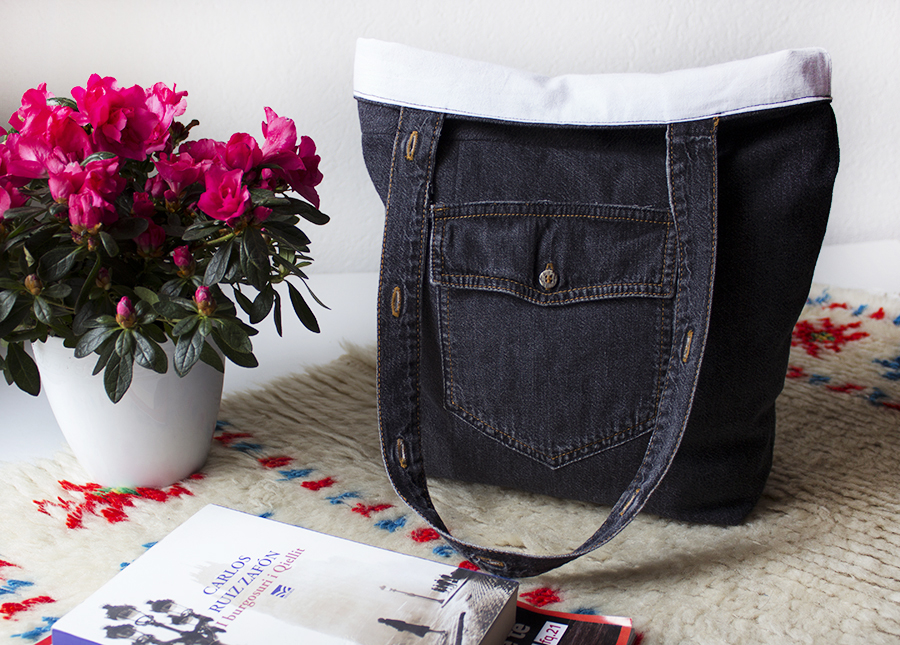 5. Fabric art piece
This piece of art is totally an inspiration from Pinterest. It's my first collage out of mixed scraps of fabric and tulle. One of the easiest things I have ever done. But I can say that it's time consuming because you'll need to select a theme, combine and arrange fabric pieces, and select stitches to use. It's similar to painting, just using scraps instead of colors.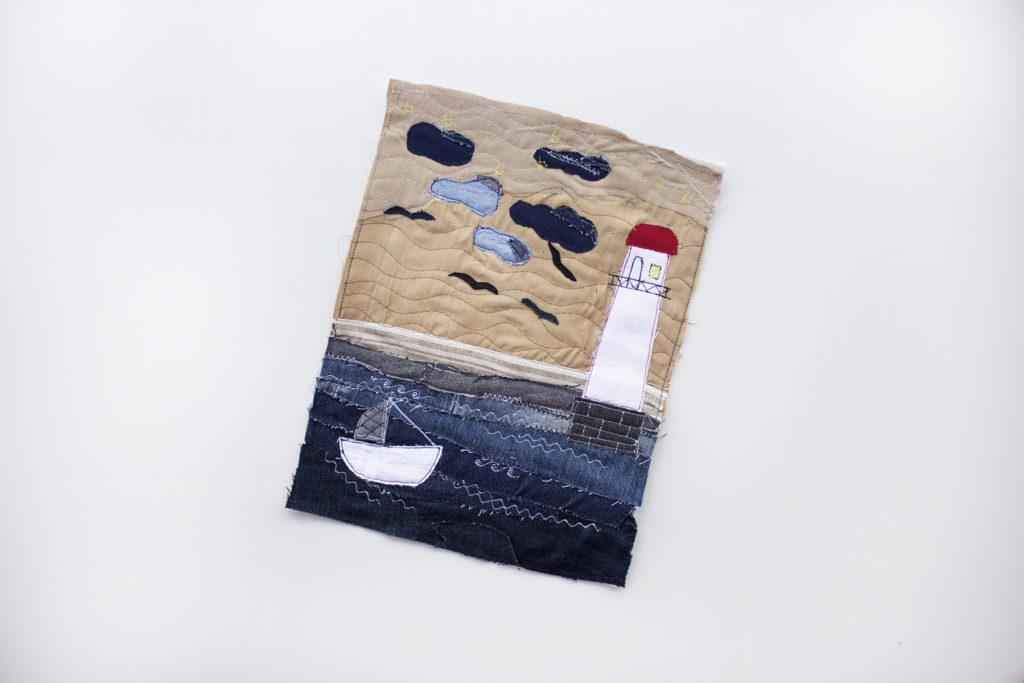 I hope you'll find some inspiration around my works and start using your denim scraps.
Love,