Each one of us probably has at least a pair of jeans/pants that do not fit anymore or just some skinny jeans that look a bit outdated.
So, while being Instagram and Pinterest inspired, I turned my once favorite skinny jeans into wide-leg comfortable ones using side denim panels.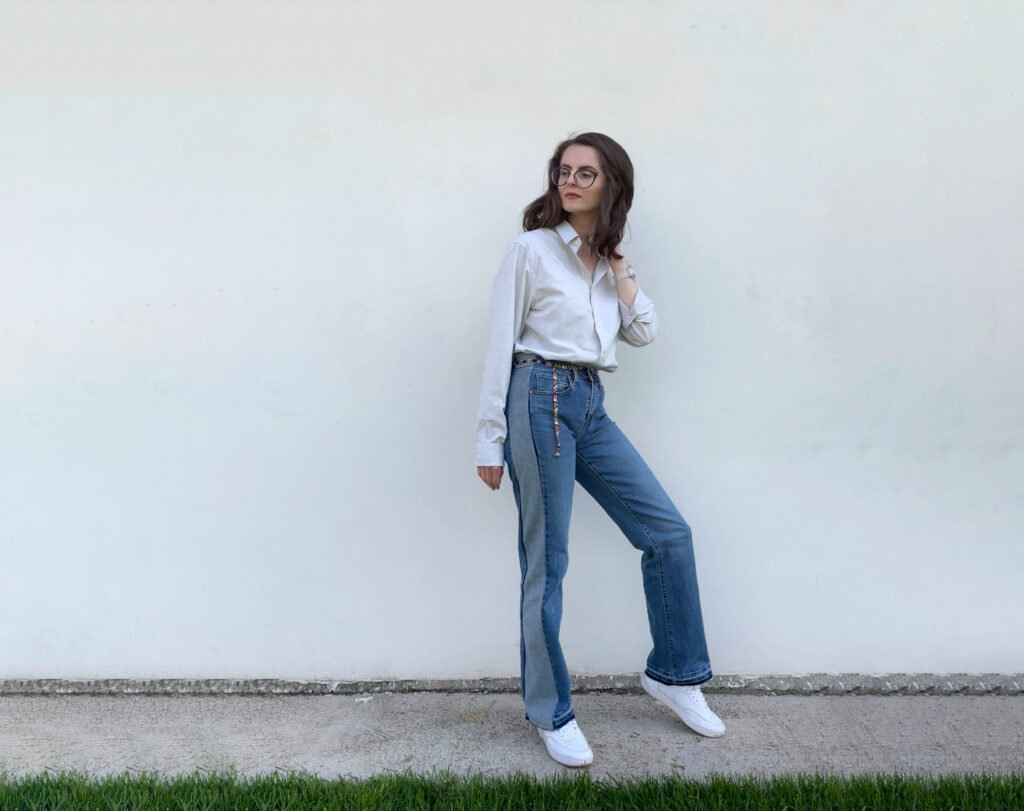 Below you will find my step-by-step advice on giving your tight jeans/pants a new life using denim/fabric scraps.
For the tutorial you'll need the following:
•  The skinny or too-tight jeans that you do not wear anymore
•  Denim/Fabric scraps that can be used for the side panels
•  Cotton thread 
•  Pins
•  Sewing machine
• Scissors and seam ripper
• Iron