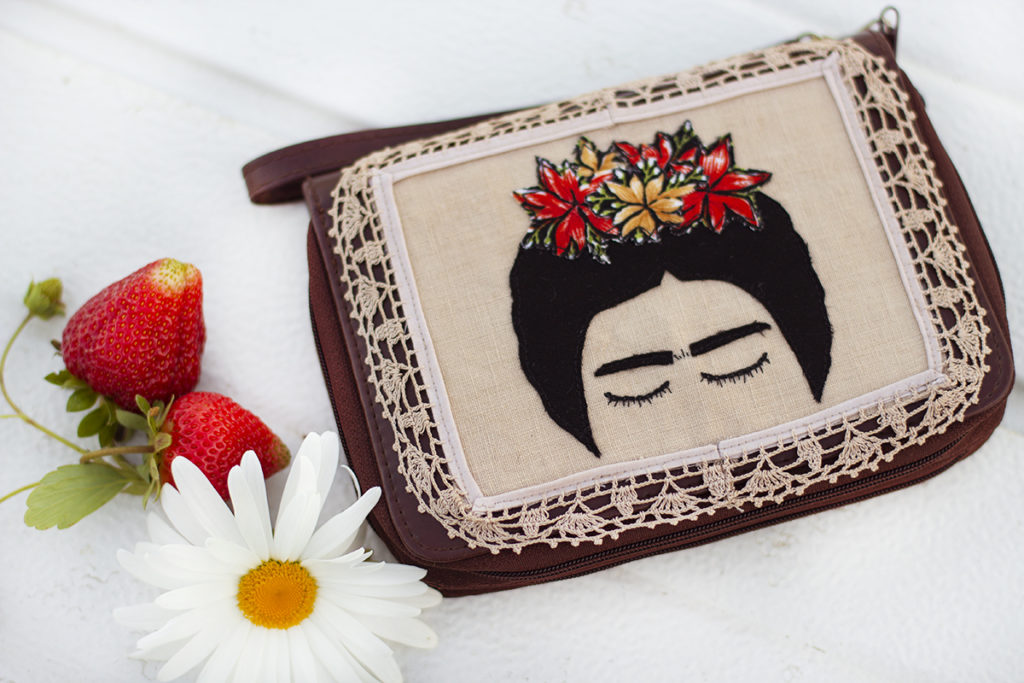 I had this wristlet around for many years and never used it. The wristlet had an outside pocket for the cell phones used years ago and that kind of made it ugly to use. After removing the pocket, there were seam marks left on the cover. To disguise those I thought of making a collage out of fabric scraps with a Frida look on it, since she is one of my favorite female artists.
For the tutorial you'll need:
Linen or cotton panel
Fabric scraps with floral print and solid black
A clutch or an wristlet
Thread
Interlining
Scissors
Double sided tape
Lace crochet tape
Here's a look of the wristlet
First, print the Frida pattern which you can find HERE. You'll have to cut it in three pieces : Hair, brows and the flowers. The eyelashes are to be embroidered.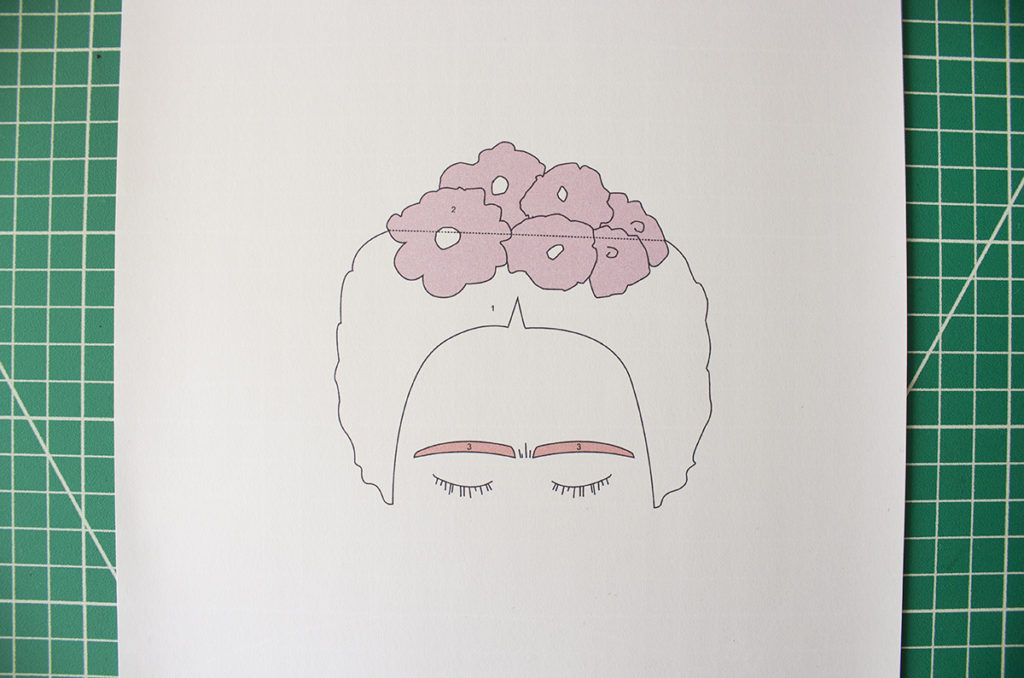 Trace the pattern pieces onto the black fabric for hair and brows. Cut out.  It's preferable to apply interlining on both pieces.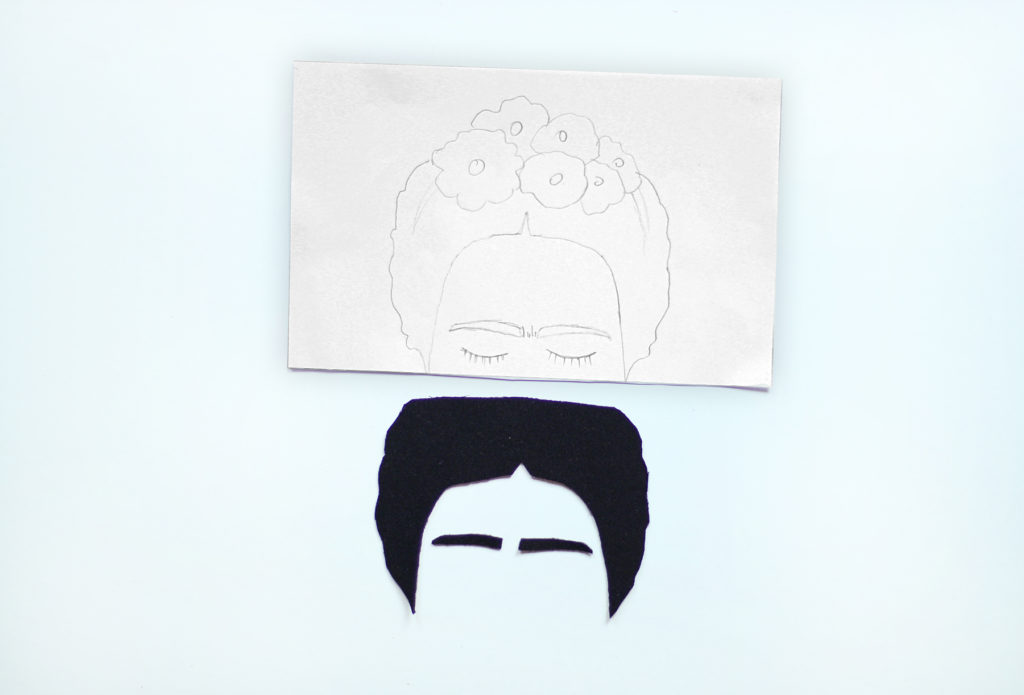 Find an appropriate piece of fabric with floral print. Apply the interfacing on the wrong side and cut out the flowers. Arrange pieces together and hand sew them.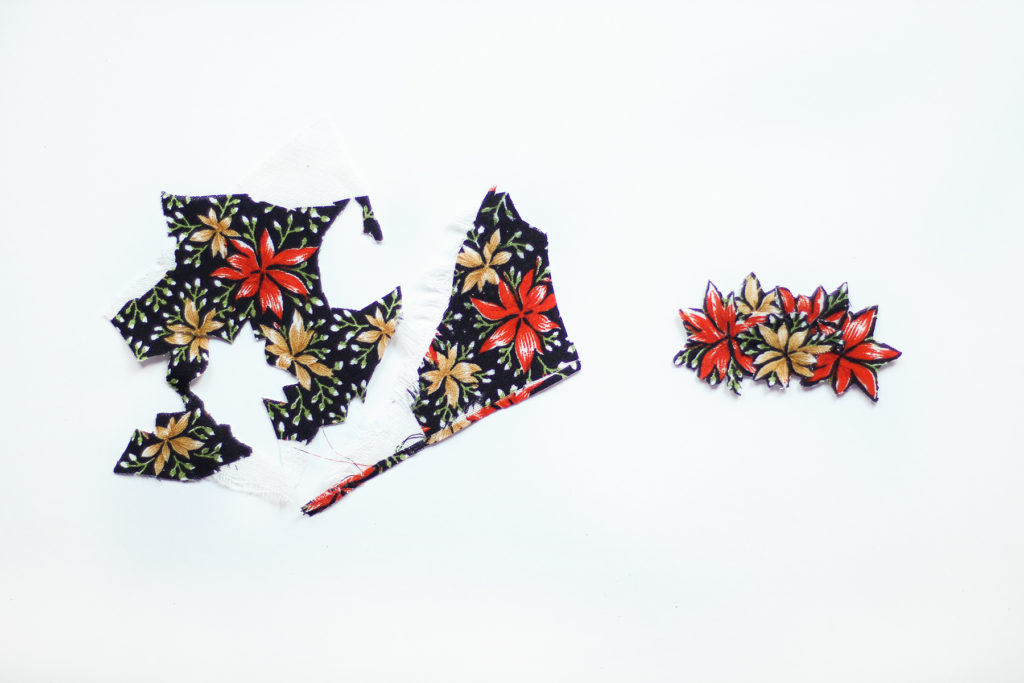 As a base I used a piece of linen (interfaced ) but using cotton works fine, too. The linen was white and to make it beige I dyed it with Ceylon tea.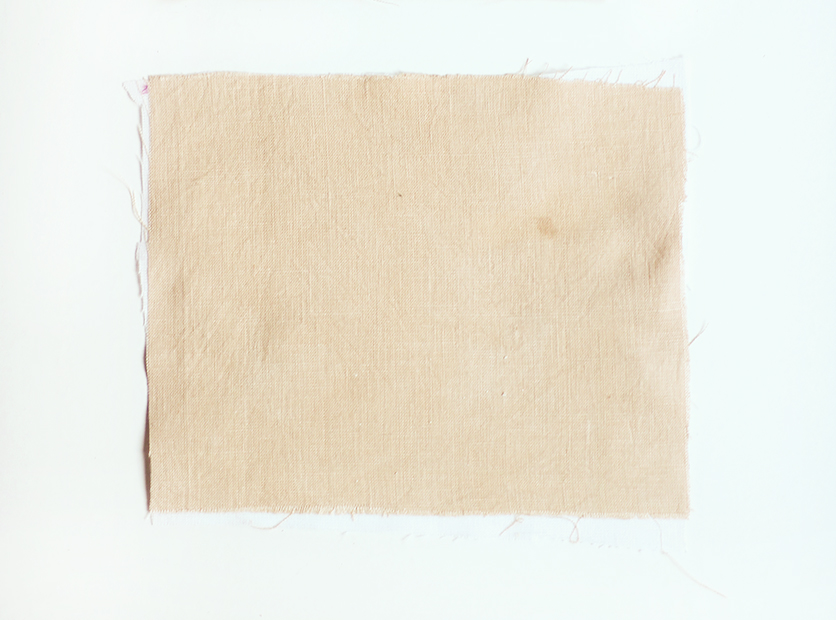 As for the raw edges of the linen, I suggest using lace crochet tape. I used the crocheted edges of a vintage handkerchief, it was white so again I dyed these pieces with Ceylon tea.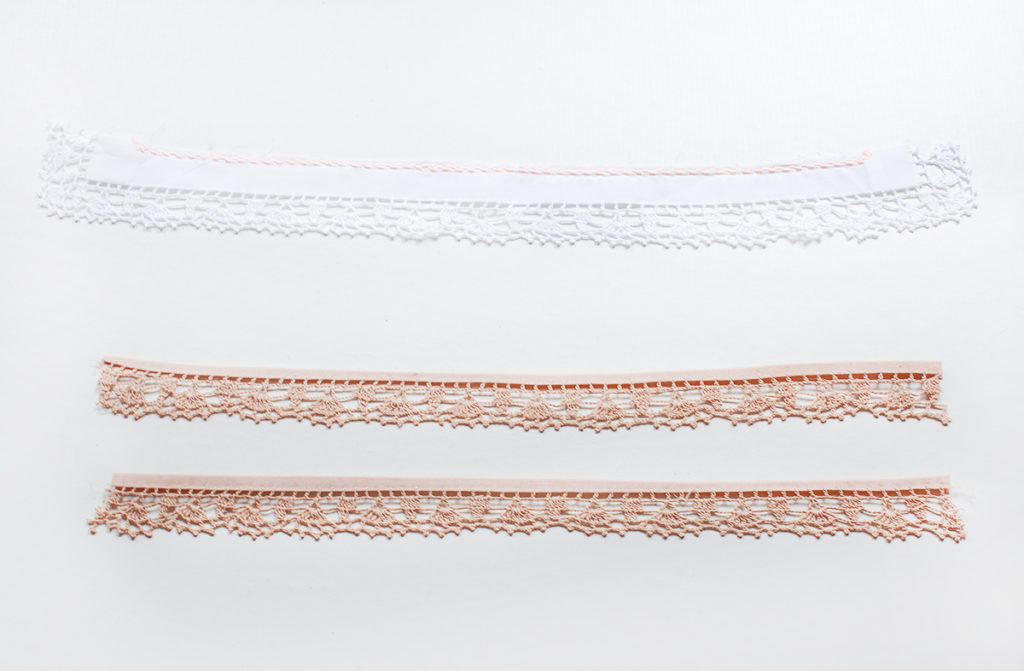 Place the pieces onto the linen panel. Having all the pieces on the panel will look something like in the picture below. Using the sewing machine or by hand sew along the edges of the pieces.
After stitching all along, embroider some extra strands between the brows to make them look like Frida's. Also embroider the eyelashes using a brown or black thread.
Arrange the lace crochet tape around the panel and finish with top stitching it.
After your panel is ready to be attached to a bag of your choice, there are several ways to do it. If you have a wristlet like mine, use two-sided tape. Put the tape on the area you want to attach the panel to, then add the panel and using fingers press all along. This way the panel will get attached to the glue (sorry, I forgot taking pictures for this step).
If you plan to attach it to a tote or a bag that is made with soft fabric, then the ideal way would be hand stitching it.
Lots of love,