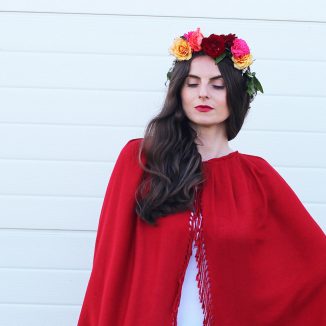 Hi, I'm Tringa and you're on DIY Clothes.
I started DIY clothes on 2015 with the help of my brother. Firstly, this blog was about others tutorials and ideas that I found while searching online. I was inspired by all those women and their creativity. I learned a lot from everyone and I'm grateful for having the opportunity to be part of the online crafting community.
From 2016, I started posting my own tutorials, refashions and upcycling clothing ideas. I hope you find something here that motivates you to be productive and create something for yourself or your loved ones. Cheers!
If you'd like to know about me:
I live in Kosovo (Europe).
I love everything about art and vintage clothing. I draw fashion sketches and read a lot of books.