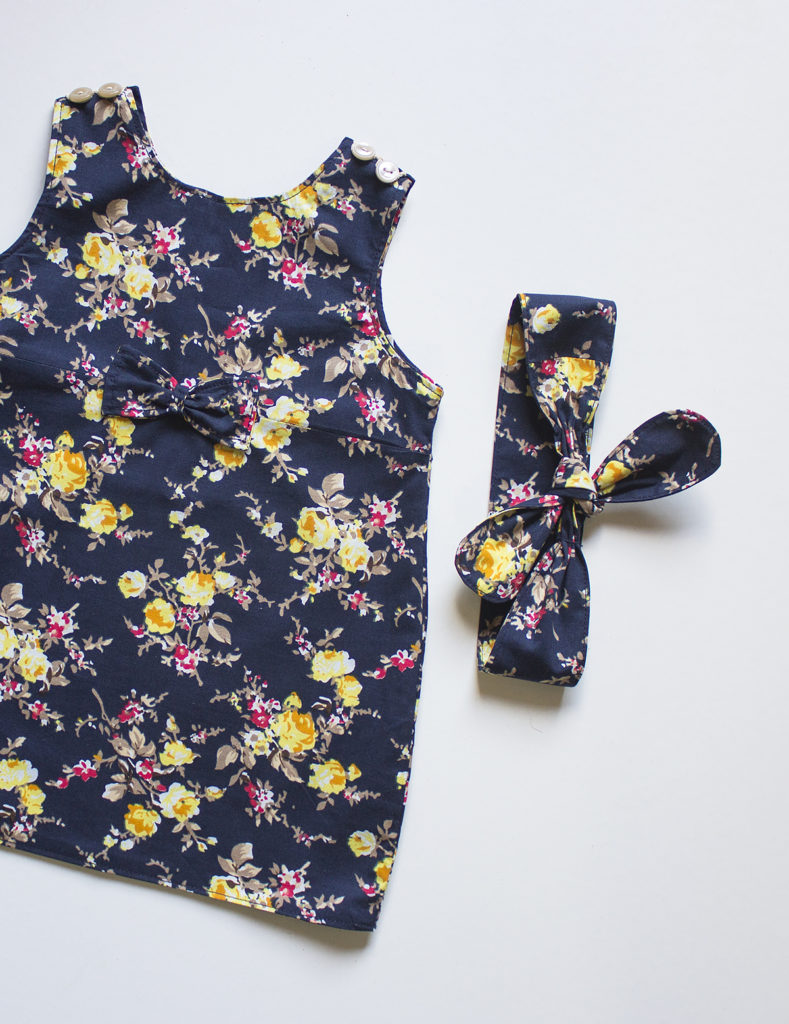 As much as I love sewing and blogging, lately it's been difficult to find any free time to post regularly. For no particular reason I've, recently, been looking into baby dresses. I found a free pattern on pinterest and decided to give it a try.
The pattern is from marymarthamama  and it's designed to fit size 0-3 month. She did a great work making this pattern, even though she stated that she's not a pattern designer. The post also includes a step by step tutorial on how to sew the dress. That was pretty helpful and it would be really easy to understand even for beginners in sewing. Find the pattern and tutorial HERE.
As seen on the pictures, I made a couple of changes like: not adding the pockets, but choosing to add a bow instead. I, also, didn't overlap the shoulder straps. I just added the buttons near the edge of the front straps and on the back ones I crocheted two small button loops on each side. I would suggest everyone to try making this one.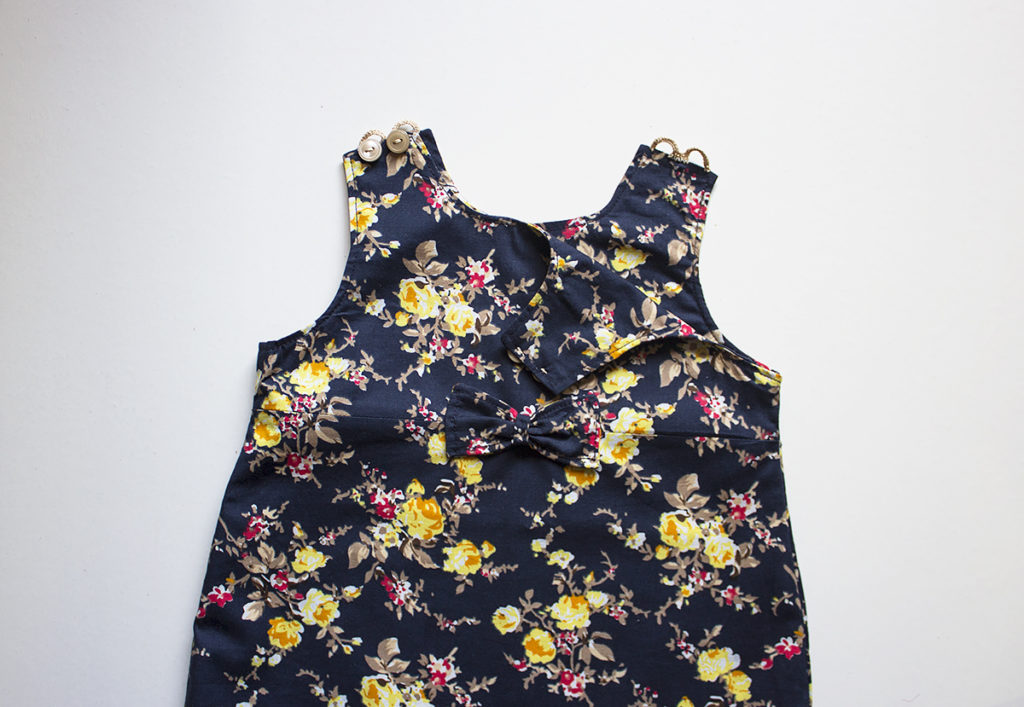 Marymarthamama version of the dress.
Until next time, happy sewing!!
Tringa