I've said it so many times now that I'm a fan of crochet doilies. I made this top on June for vacations, but didn't have the time to write the tutorial until just now. I personally don't prefer spending money on beach clothes, so I always look for alternative ways to get what I like.
I've seen crochet bikini tops in different sites, so I thought of making one from some doilies I had around. I must say that I liked the end result. You can sew this top either by hand or machine.
For the tutorial you'll need:
Crochet doily pieces
Cotton fabric
Cotton thread
Pins
Scissors
Iron
First read this
Take your bust measurements by wrapping the measuring tape a little loosely around the fullest part of your chest, and divide it by 2. For example, my bust was 88 cm and divided by 2, it's 44. Add 6 cm seam allowance.
I didn't have a piece that long, so I combined and sew two of them together. The width varies from the doily, mine was 24 cm.
Here are my two crochet doilies, washed and ironed.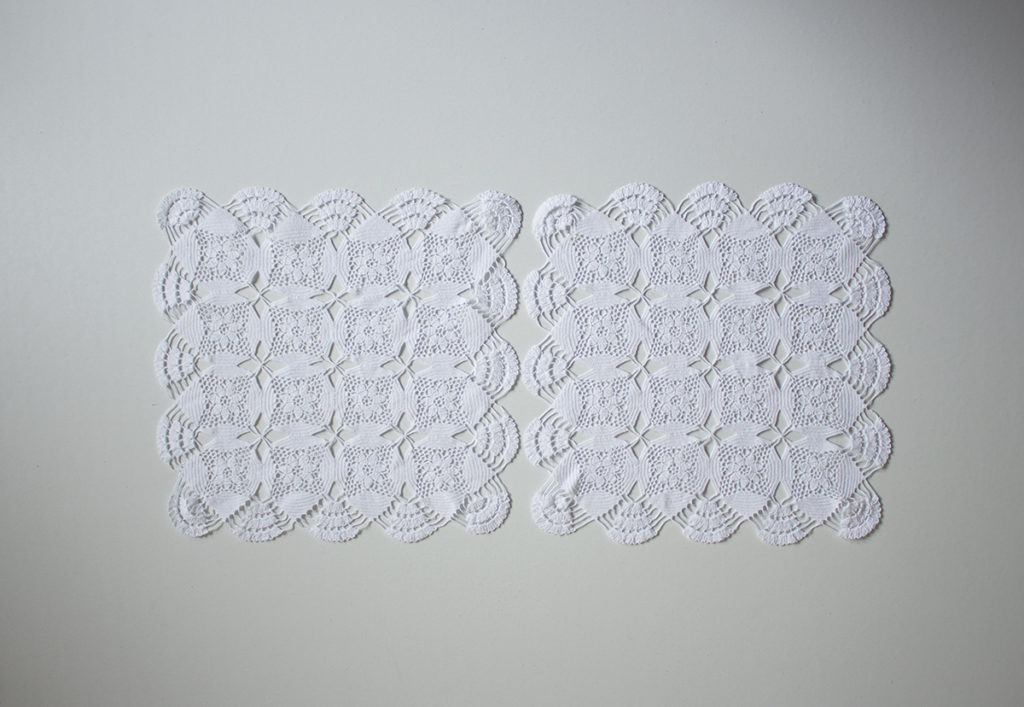 If you use doily pieces like me, lay the both of them flat and overlap the edges approx. 4 cm. The length in total  for my top is 50 cm.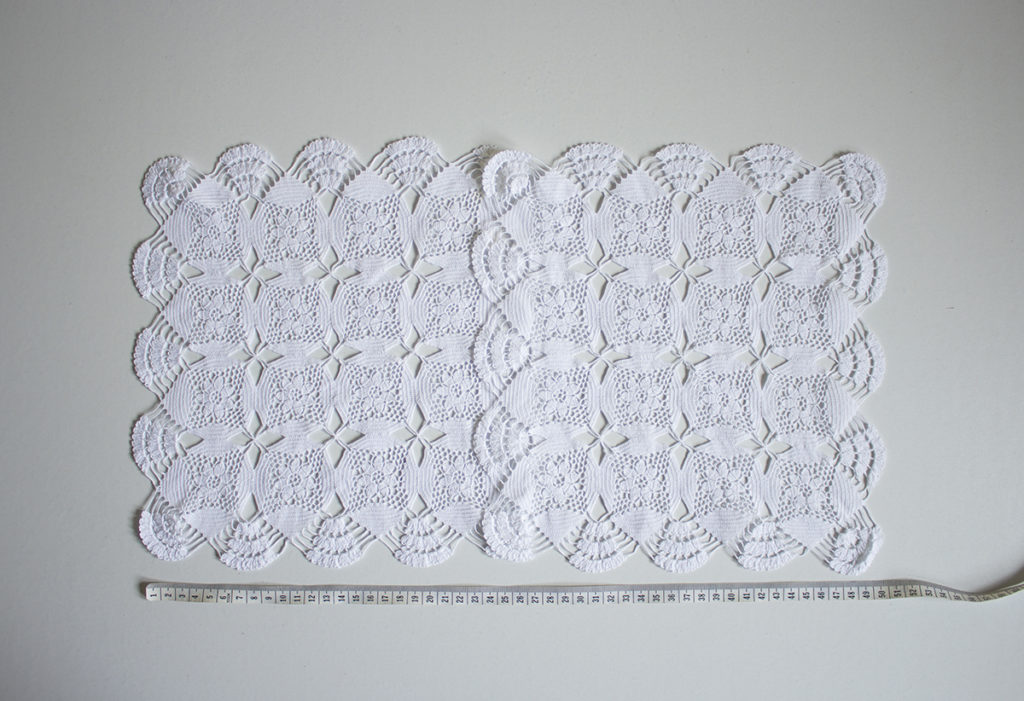 Pin carefully on the overlapped zone and sew it using a straight stitch.
Turn the doily panel in the wrong side. Cut a piece of cotton fabric approx. the length of the doily panel but reduce the width. Zig zag or serge the cotton piece all around.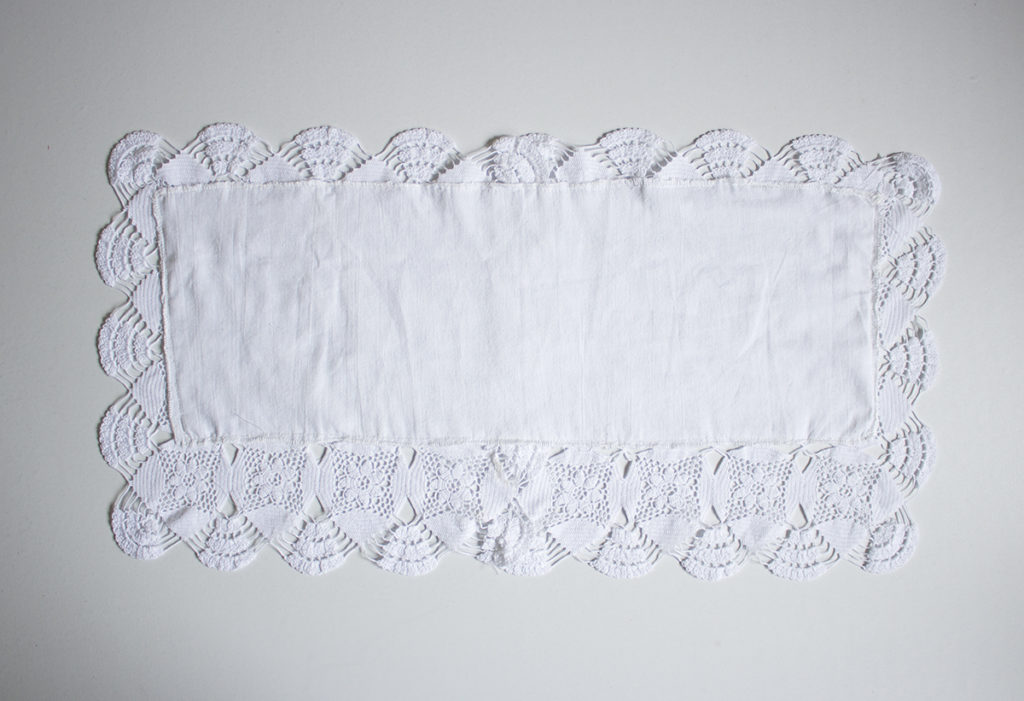 Position the cotton piece on the doily panel and sew on all sides.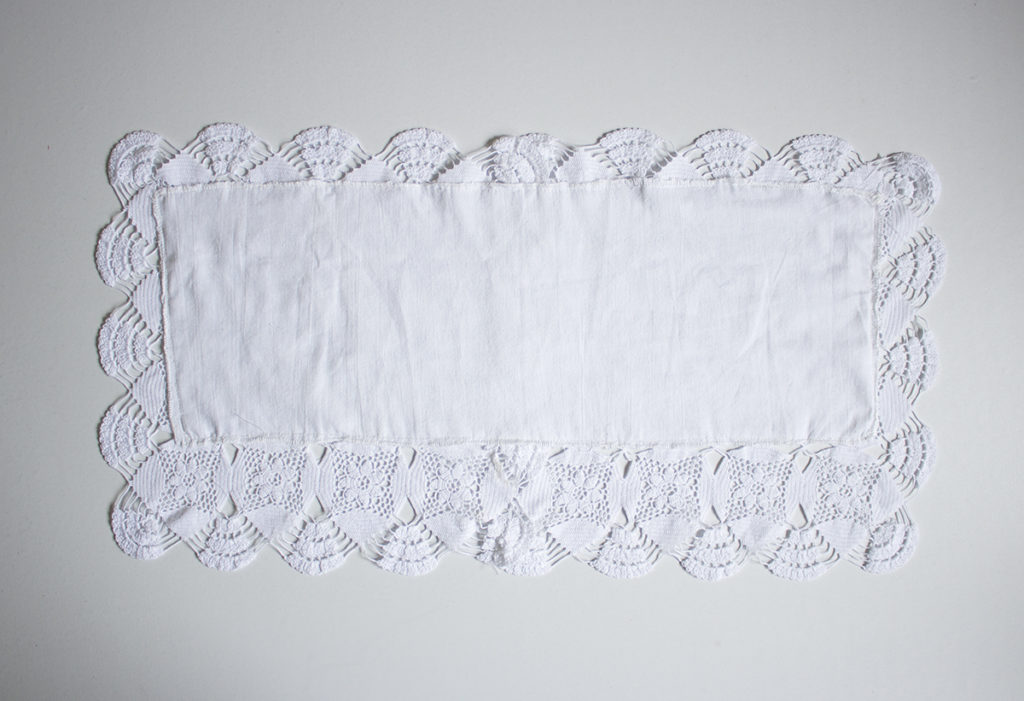 As for the back, you can choose among some ideas. For example, add some bands from an old bikini, use lace tape or lace-up.  For me, what worked the best was lacing up the back. I used white shoelaces from some old shoes.
The straps. You can wear the top without adding the straps or add ribbon straps. Here, I used the other shoelace. This is very suitable because you can tighten or loosen the shoelace as you wish.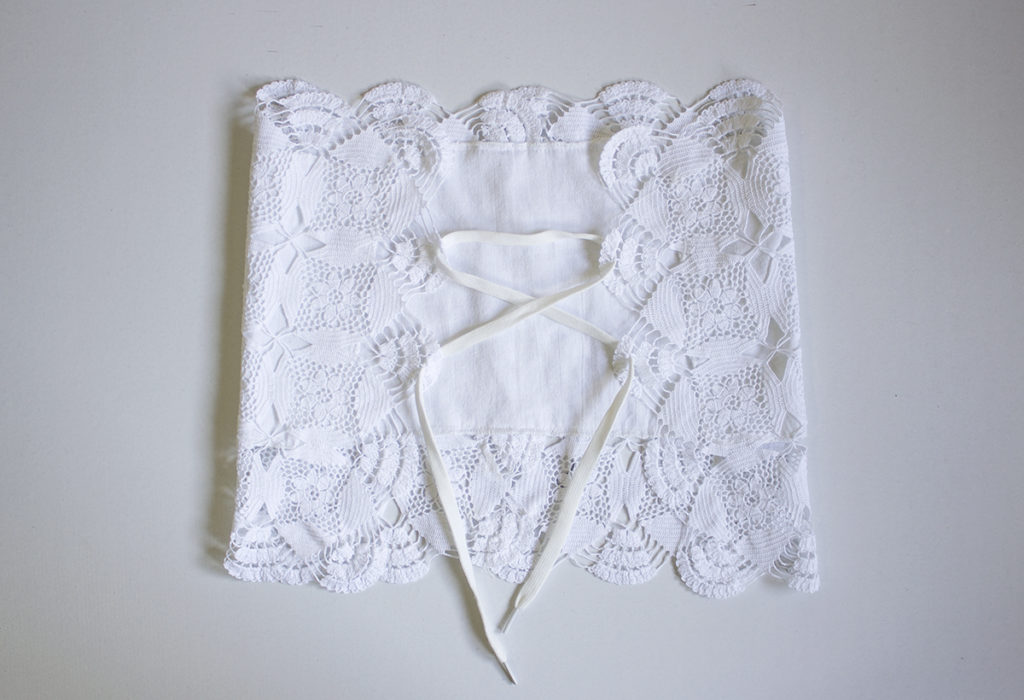 If you have any questions don't hesitate to ask. Have a great day and enjoy upcycling!
Tringa