Today I'm sharing another version of the triangle bralette pattern. I made this weeks ago, but I totally forgot to share some pictures here on the blog.
Compared to the lace version I made, I removed the darts on this one because I used knit fabric, more specifically a knit blouse I never wore. I added some details on the back, and the rest is the same as the tutorial I published for the lace version.
If you'd like to have this pattern and take a look on the tutorial, follow the link Triangle Bralette Tutorial & Pattern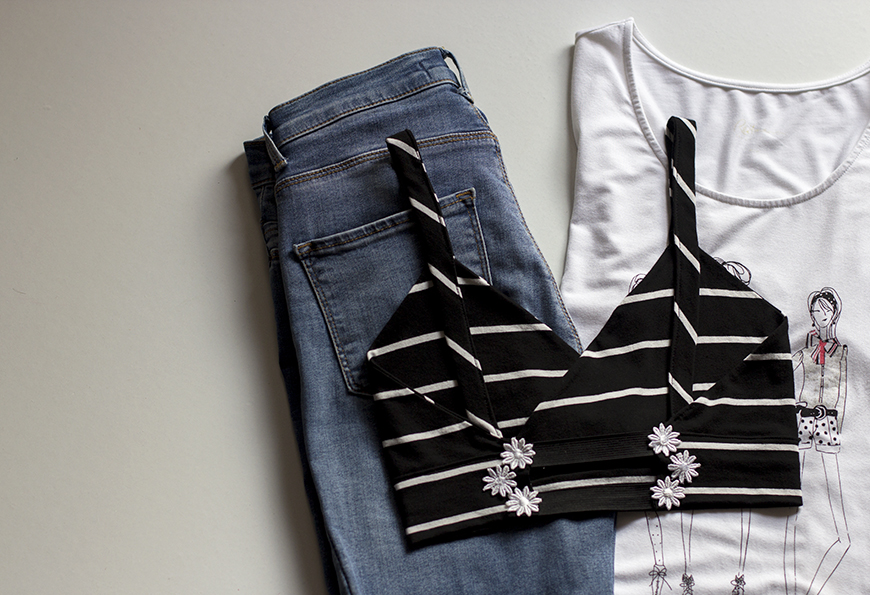 Happy sewing!
Tringa