I have made many cushions in the past but nothing as cute as the Beetle Applique Cushion. The first time I made this cushion was back in 2018 and now I have decided to share it as a sewing pattern so anyone can make such a cute throw cushion for their little ones.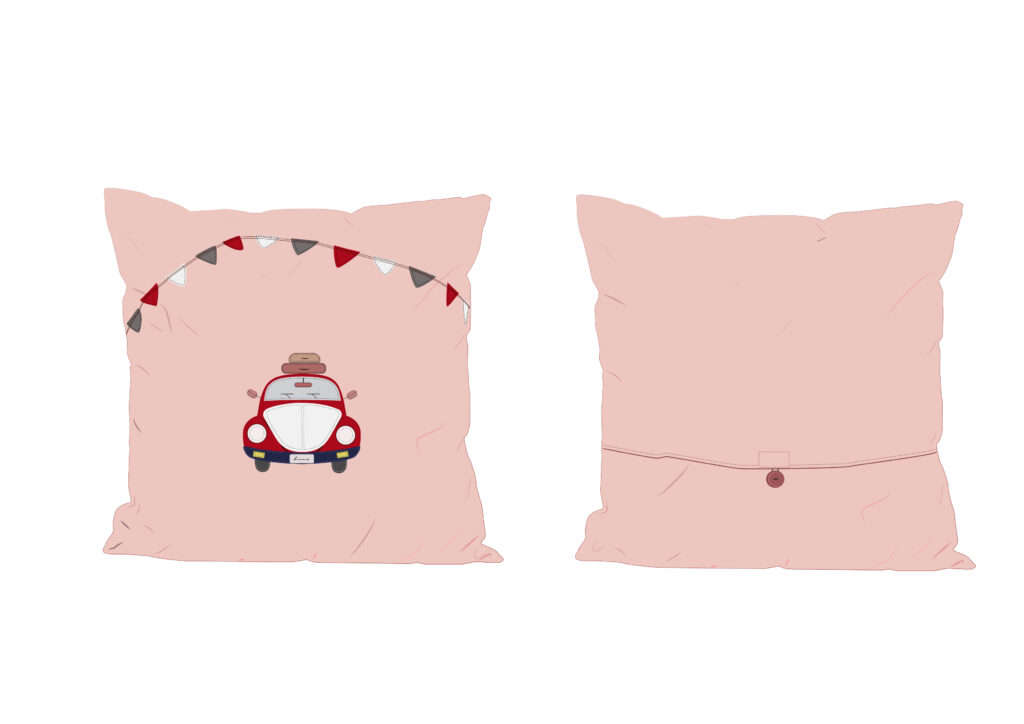 The beetle applique cushion pattern will be free to download until the first week of December, so take the chance to make something cute for this year's holidays for your kids, nephews, or nieces.
If you'd like to support me, the pattern is 70% OFF on my Etsy Shop for the same amount of time.
The pattern file includes a print-at-home file and the instruction booklet that explains in detail, the type and the amount of fabrics needed, the step-by-step illustrations on how to sew the cushion, and apply the beetle applique pieces on the fabric.
GET THE PATTERN HERE
The great thing about this cushion pattern is that you can skip printing some pages and mark/cut directly on the fabric. The illustration below has the cushion pattern pieces measurements in inches and centimeters. You will still need to print the beetle pattern pieces though.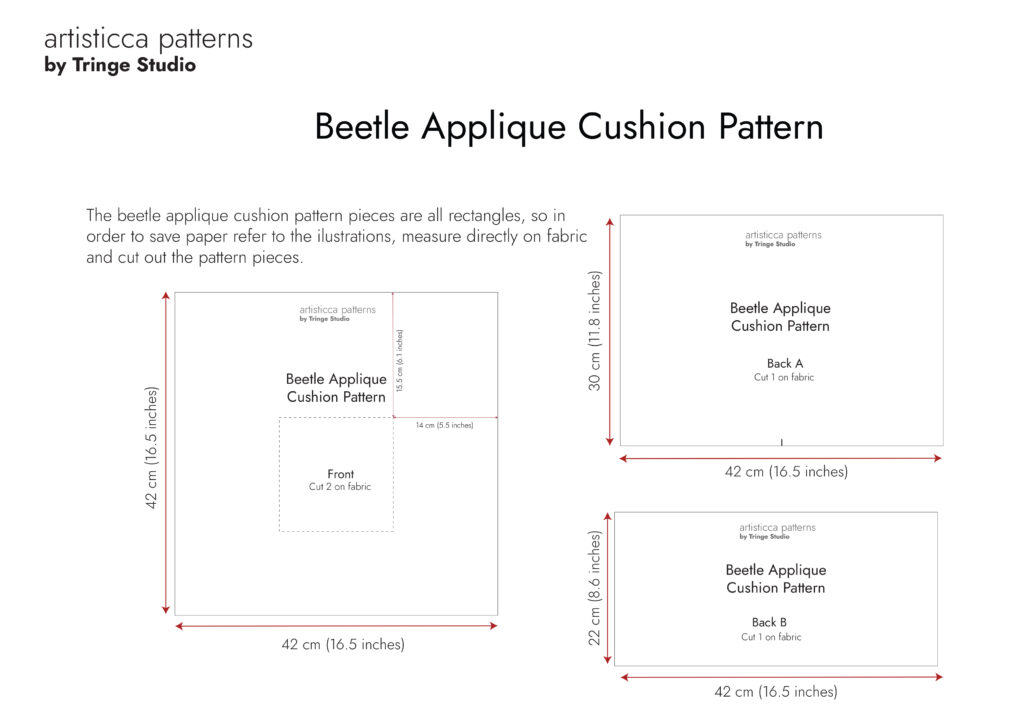 I hope you enjoy making this cushion as much as I did and please do not forget to share what you make with us. Please email or tag us at artisticcapatterns on Instagram so we can see your cushion!
Love,
Tringa